Backpack Chat with Nancy
Starbucks Coffee -Morning Coffee Delight and Doing What's Right!
We have had the honor of working with this great group this year for our Footprints campaign this summer and now with our Christmas Backpacks and Project Hope. Starbucks not only provide the best in coffee to make our days more special but their whole attitude in community spirit with the Managers, Regional Managers and Partners is exceptional! They care about the fact that children right here in our cities and province do not have their own homes, their own beds, gloves or hats to keep them warm or enough food.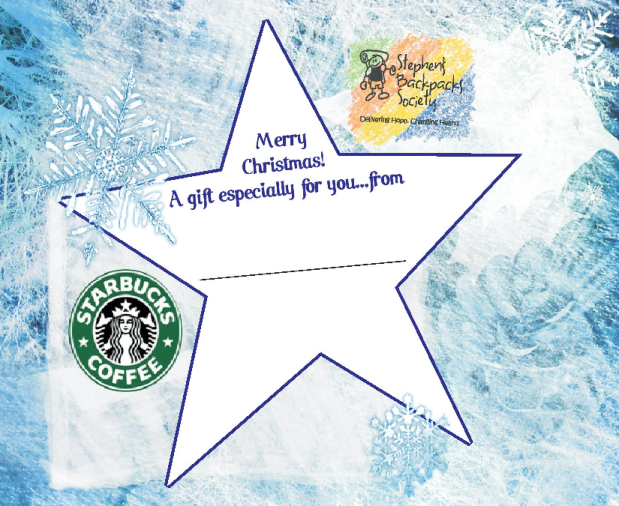 Watch for the Stars at Starbucks coming soon; write your own personal message for a Stephen's Christmas Backpack for a child in need.  Donate; give a backpack as a gift for someone special and fill out the star in their name. Light up a child's Christmas; enjoy the best coffee ever and know you made a difference. Starbucks—Morning Coffee Delight and Doing What's Right!!
Like us on Facebook and win two tickets anywhere Westjet Flies.
Follow us @stephensdream