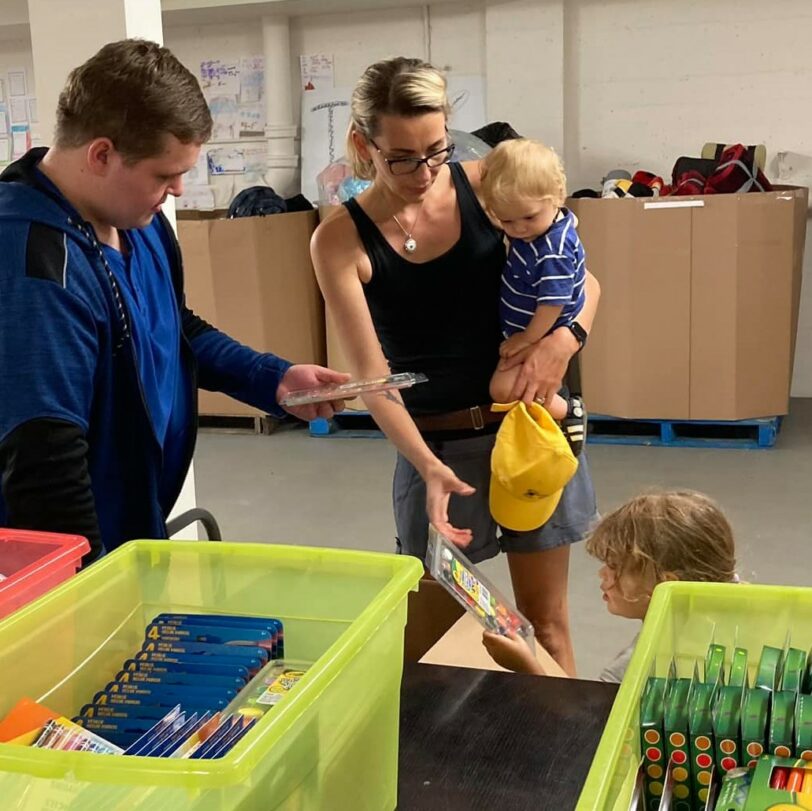 Stephen's Backpacks kicks off its fifteenth year bringing backpacks filled with school supplies to children in need. We have a new supporter this year, one-year-old Duke Decker who came to our warehouse to kick off our 2021 program. Duke's family has also committed the next eighteen years on Duke's birthday to bring gifts of hope for our Christmas program. Duke was eager to pack the first box filled with ten backpacks and supplies for 10 elementary school children.
This year the need is so great for families who are trying hard to make ends meet during this pandemic. Stephen's Backpacks is committed to help as many of those families as we can! We will be helping many agencies and other groups who will distribute our backpacks to the most needed children.
To date we have helped over 75000 children through our backpack programs and furnished 32 homes for families who had lost everything and 15000 pairs of running shoes for children to start school. How wonderful it is to meet a family who is teaching their little ones the importance of giving back to our community. This year you can build a backpack online.
We appreciate any donations this year as the need has certainly increased substantially!
Please enjoy the photos below on how a one-year-old can Make a Difference!