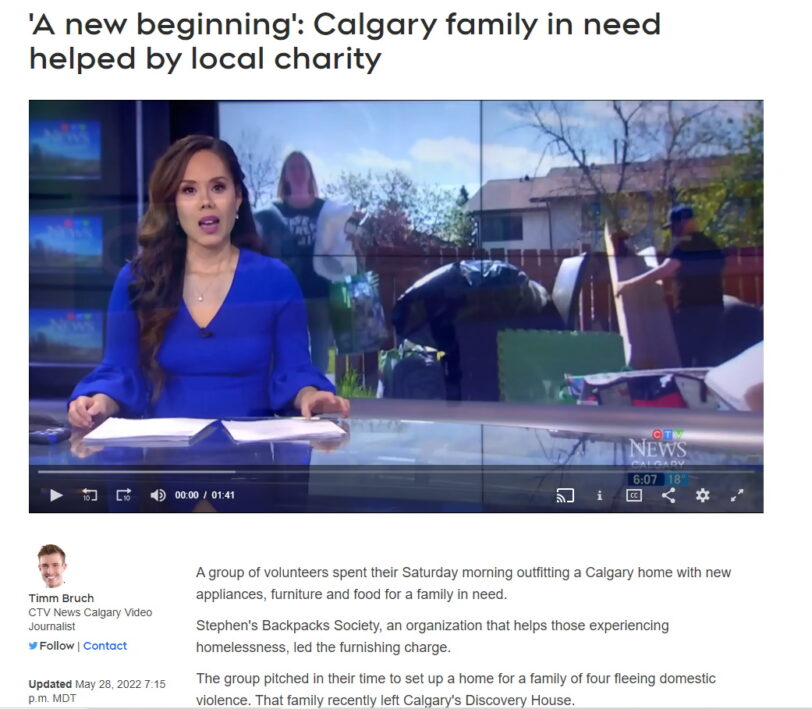 We have been featured by CTV News about our work to help furnish a home for a family in need. You can read the article below!
"A group of volunteers spent their Saturday morning outfitting a Calgary home with new appliances, furniture and food for a family in need.
Stephen's Backpacks Society, an organization that helps those experiencing homelessness, led the furnishing charge.
The group pitched in their time to set up a home for a family of four fleeing domestic violence. That family recently left Calgary's Discovery House.
"To move out with your kids into an empty home with a few makeshift beds and try to furnish it…I can't even imagine what that would be like," organizer Nancy McPhee told CTV News. "It's just so wonderful to give a family a new beginning."
The group paired with company Kidoodle.TV to bring in new beds, shelves and appliances. They even donated a barbecue and television."
Read the full article and watch the video here