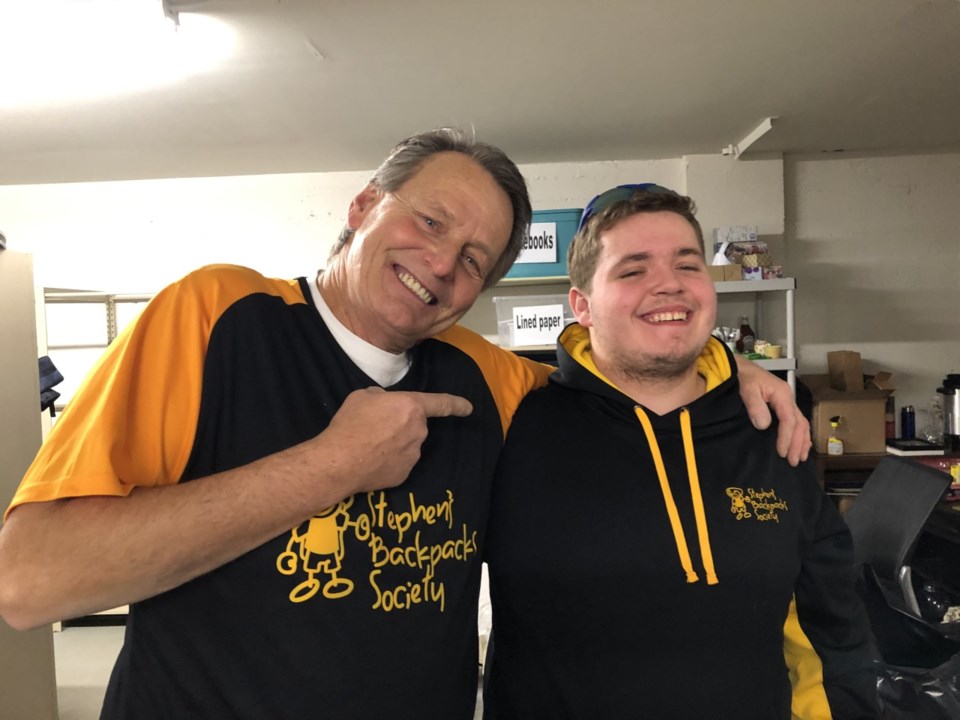 Members and supporters of Stephen's Backpacks Society in Airdrie are mourning the death but celebrating the life of the charity's vice-president of operations, Andrew Nowak.
Nowak, 65, passed away on the morning of Feb. 5 at the Peter Lougheed Centre, after battling an infection that emerged after he passed a kidney stone in January.
Executive director Nancy McPhee, who was engaged to Nowak, said her late fiancé had developed a passion for Stephen's Backpacks Society – an Airdrie-based charity that distributes backpacks full of school supplies and hygiene items to children in need every fall, among other things – in the four years he was involved with the organization.
"He just had this incredibly positive spirit," said McPhee, who is the mother of the charity's namesake. "Stephen's Backpacks gave him such a purpose and he just loved it."