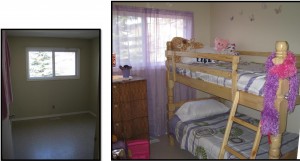 My daughter, Breanne brought home her yearbook and as I began on the first page I saw "Reflections-What is your favorite memory of this year?" I was blessed when I read a Gr. 10 young lady speak of being a part of the Stephen's Backpacks Project Hope last Christmas, helping a wonderful Airdrie family being her most rewarding memory. We are so very blessed to live in a city where our schools and amazing teachers are encouraging leadership in reaching out to others in need. George McDougal is an outstanding example of preparing our children with the right hearts to go out into the world and truly make a difference. Many schools support our efforts for Stephen's Backpacks in many ways from making backpacks, donating items and volunteering their time to get the job done!
I understand that the George McDougal leadership team is in discussions about reaching out to another family this year. Stephen's Backpacks will be more than happy to come along side again and support your project.
You know we don't always get feedback from all of our efforts to bring hope to families in need but how incredibly refreshing to be a part of a genuine young ladies favorite memory. After all, that is our journey- dreaming, believing, creating and being a part of special memories.
For more information on how you can be a part of a favorite memory contact us at https://www.stephensbackpacks.com/get-involved-families-youth-groups-school-classes-and-small-groups/
Like us on facebook and see what we have been up do recently. Have a great week!