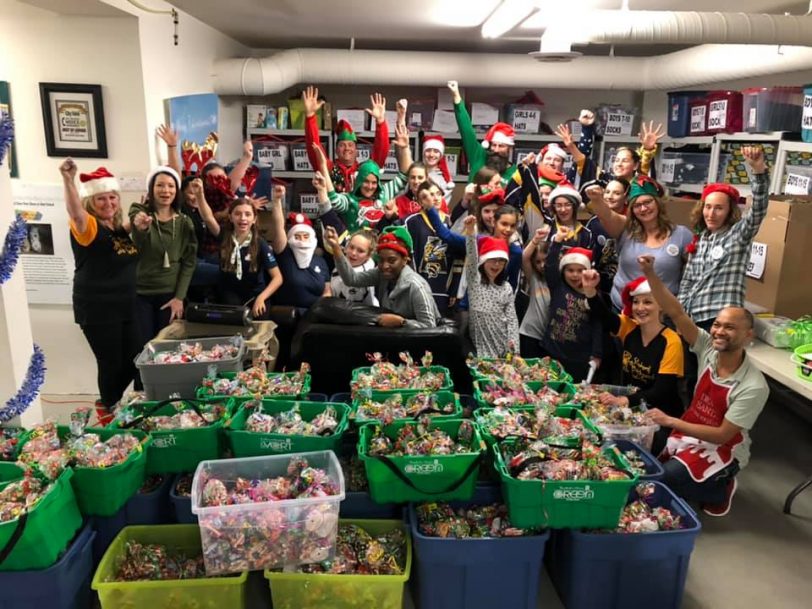 What amazing start to this years program! Hundreds of candy bags made to go in our Christmas Backpacks.
Amazing volunteers! Special thanks to our treasured returning volunteers and a warm welcome to all our new volunteers!! We could not do this without you!
Special thank you to Angelica and her awesome family and to Andy for making the warehouse work with such ease and fun.
This is going to be an extraordinary year !!
Thank you one and all !!