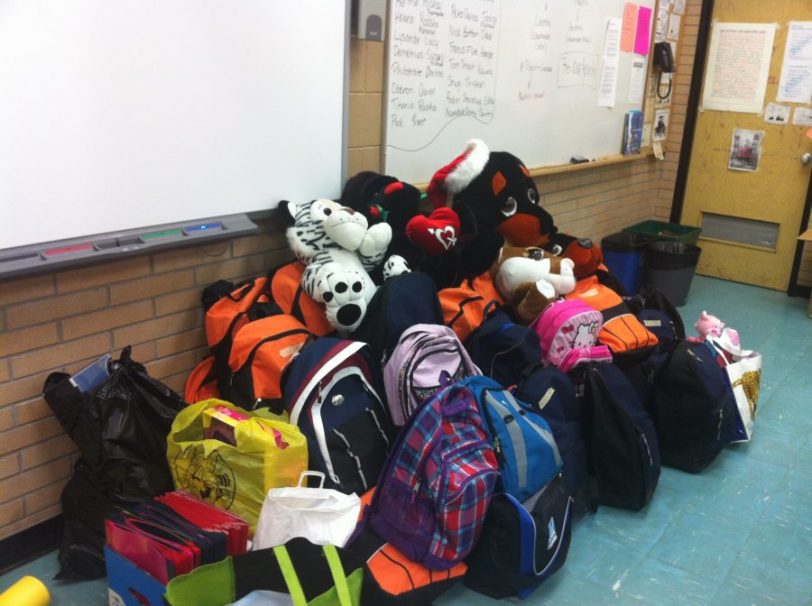 "We hope that our contributions to Stephen's Backpacks Society left an impact in the lives of the children who received the backpacks that we assembled."- Henry Wise Wood Students
Henry Wise Wood and 16 other schools among Calgary and Rockyview School Divisions made over 1/3 of the 3000 backpacks in our 2012 Christmas Backpack program.
Even though our backpack program only takes place for the month of December the effects are legacies! All the students involved through their schools in creating and fundraising backpacks have made such a difference in their own life by becoming leaders in their communities and in the lives of the children receiving backpacks not only in Christmas season but year round.
These Christmas gifts are also gifts of hope inspiring homeless and low income children to create hopes and dreams.
It may be one backpack but it is providing so much love, strength, and hope to the children creating these backpacks. To the children receiving these backpacks they feel incredibly blessed that someone that didn't even know them created a gift of hope that lasts far beyond Christmas.
Thank you Henry Wise Wood High School for Dreaming Out Loud!