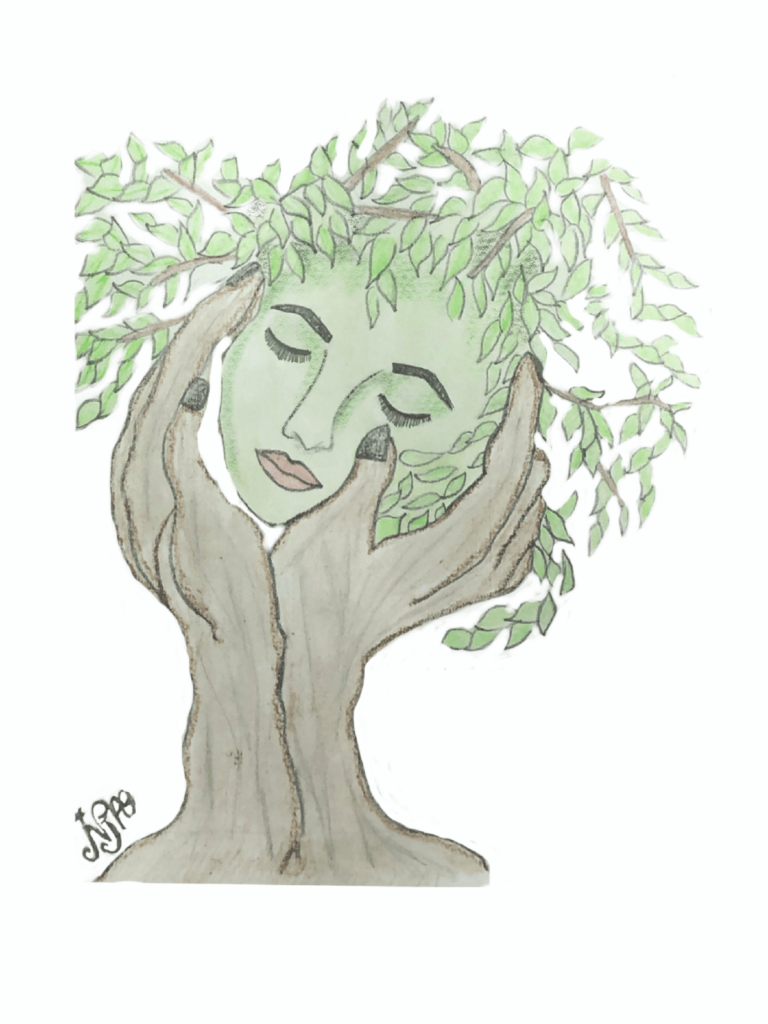 Dear Stephen's Backpacks Society team,
My children and I are clients of the Brenda Strafford Centre. I wanted to email you to thank you for your generosity and your donation. My family and I are safe, receiving supports and finally have a place to call home because of people like you.
Art is one of my passions, and so, I created this piece to share as a token of gratitude. It represents my journey, and how I have flourished because of the care and support I have felt while staying at the Brenda Strafford Centre.
For most, the holidays are a joyful time. But for some, it is the most difficult time of the year. For domestic violence survivors like my family and I, trauma and grief become amplified by the expectations of the season.
However, this year is different. For the first time in years, we look at the future with hope and happiness. Over the past two years, we have grown together as a family, and are strong and ready to transition into our next stage of life.
During this holiday season, we wish you health, happiness and hope for a new and bright year.
Thank you, from the bottom of my heart.
Sincerely,
N (anonymity to protect identity)
Survivor, healer, and warrior.